Sunday History talks with Bob Wood, 2018
Studio B, 39A East Philadelphia Ave., Boyertown. 1:00 to 2:00 p.m.
February 18: "Beds, Bedding, and Sleep During the 18th and 19th Centuries"—The title says it all.
March 11: "Local Copper Mines during the 18th and 19th Centuries"—Local Copper deposits caused a sort of "gold rush" although very few struck it rich.
March 18: "The Little Ice Age and its Effects on Central Europe"—Centuries of turmoil!

Women Writing is a writing group for women. It will meet on Sunday, March 11, April 8, May 13, and June 10, at Studio B Fine Art Gallery in Boyertown Pennsylvania, from 3:00- 5:00 p.m. We are working through the book The Story Grid by Shawyn Coyne. 
Topics include: Genre, Plot, TheFoolscap Global Story Grid, Story Form, and The Units of Story. All women are welcome. You don't have to have the book to attend the women's writing workshop.
If you have any questions, please contact Pamela Hodges at pamela@pamelahodges.com.
A suggested donation of ten dollars will help Studio B keep the lights on and the doors open.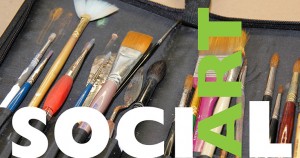 Arts Socials with PAAG
* On Sunday February 25th 2018, Studio B welcomes any and all artists from 1-4 p.m. to the second monthly Art Social, organized by Pottstown Area Artists Guild (PAAG). "A number of artists gather to work on our art, chat and compare notes," Don Havas, secretary of PAAG, explains.
Upcoming PAAG Social dates:
March 24
April 29
May 19
June 24
September 22
October 21
Since the space is limited, Havas asks that anyone planning on attending let him know at least a week in advance by calling 610-850-2769. The Art Socials are scheduled on alternating Saturdays and Sundays throughout 2018.


Benefits to Writers as Studio B Artist Members
We recommend that participating writers become annual members of Studio B to take advantage of Studio B's robust promotional efforts. Annual membership is $70 and includes the following benefits:
-Free participation in scheduled writing activities, book talks, readings, panel discussions, etc. (See schedule of events for writers)
-Reduced fee for writing workshops
-Promotion via Studio B's extensive media outreach: inclusion on Studio B's website; status updates on Studio B's Facebook page and e-blasts; press releases created and sent to over 30 media venues as needed
-Inclusion in Studio B's publications of prose and poetry.
-Re: writers who are also visual artists: free entry into Studio B's December Members' Show, April's Eco Show and Studio B on the Road exhibits
-Discounts at several local eateries and art supply and framing venues