Friday nights Artists Talks with Bob Wood, 7:00 to 8:00pm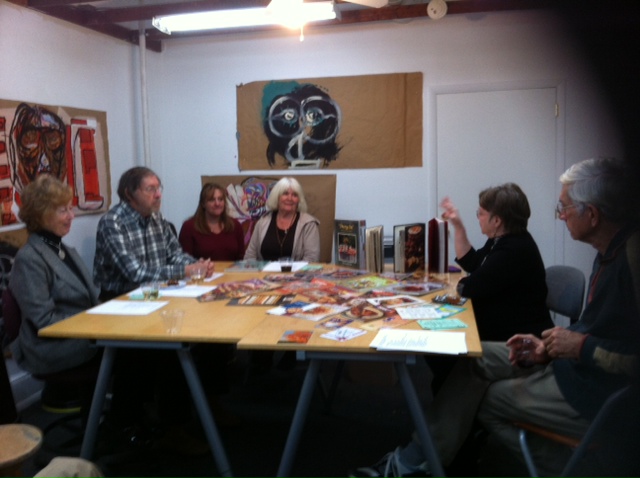 no fee to participate, but donations graciously welcome, programs run April-June, and resume in September
Friday, May 17
Ed Land, Master Blacksmith and Proprietor of Landhaven Bed and
Breakfast, will talk about the craft and art of the Blacksmith.
Friday, May 24
Nancy Roan, Well known authority on the local folk culture will talk
about "The Dutchman and his Pies." Nancy will talk about fruit pies that the Dutchmen
had at every meal.
Friday, May 31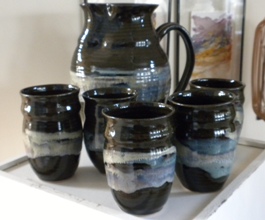 Linda Rohrbach-Austerberry, popular potter and former ceramics
instructor for Boyertown Area School District, will share vignettes from her artistic
journey in developing ceramic art designed for cooking and baking.
Friday, June 7
Art educator Sandra Wood will describe the critical importance of art activity to ready students' minds for developing 21st Century workplace skills: critical thinking, creativity, communication, and collaboration.
Friday, June 14
Bill Daley will talk about the "art" of building bridges (actual bridges) in a remote area of Peru. Personal remembrances of Peace Corps service.
Firday, June 28
Bob Wood has collected thousands of  Indian artifacts from his farm. He will share the stories these exquisitely wrought stones tell  us.