December Members and Friends Small-priced Works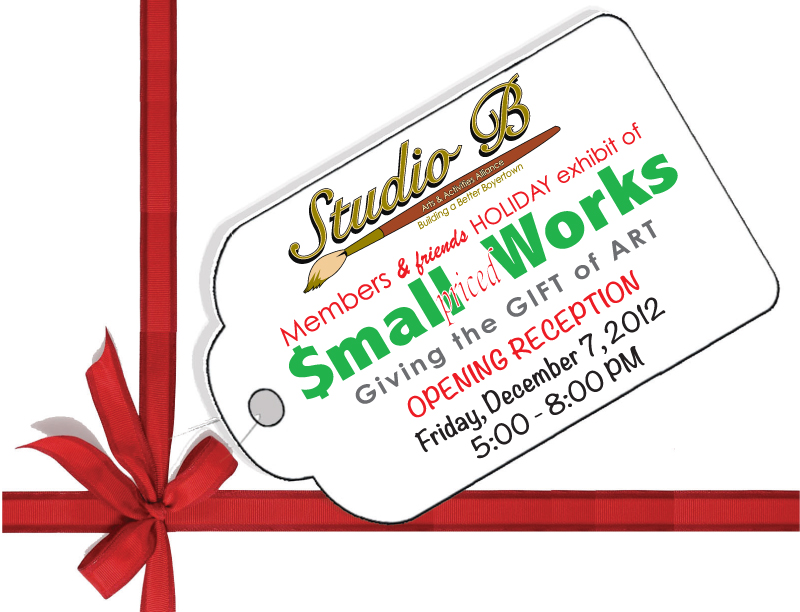 December 7, 2012-January 12, 2013:
This open exhibit featuring the work of Studio B members and friends opens as part of Boyertown's annual Holiday Open House Tour, December 8, 3:00-8:00 p.m, and serves to celebrate Studio B's fourth anniversary.
Annual Member Exhibition @MCCC (Pottstown Gallery)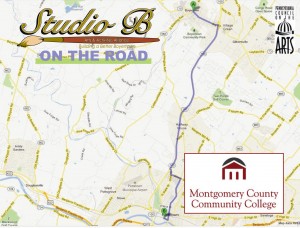 Bob Wood "Three-peat", through November 2012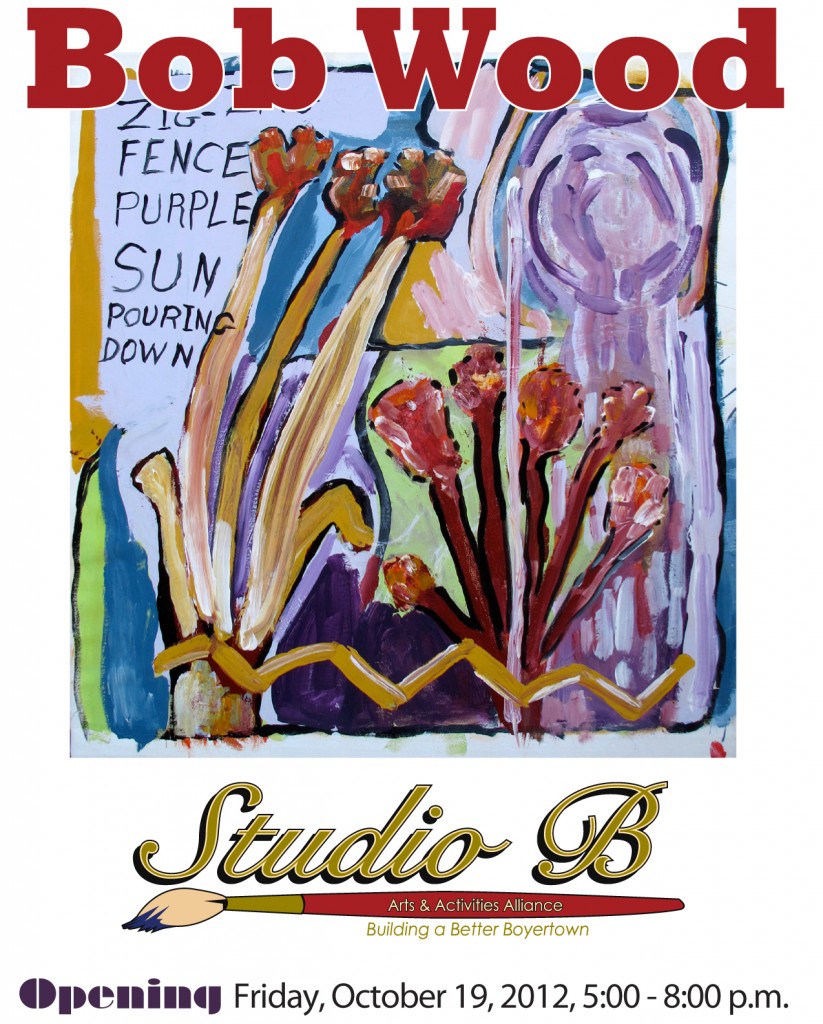 Crafted!
OPENING RECEPTION: September 21, 2012,  5-8pm, Show ends October 13, 2012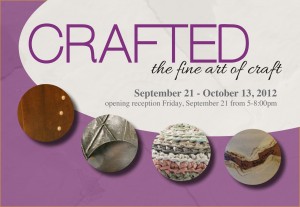 Black and White Invitational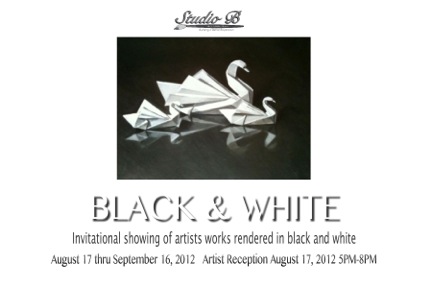 2012 Summer Exhibition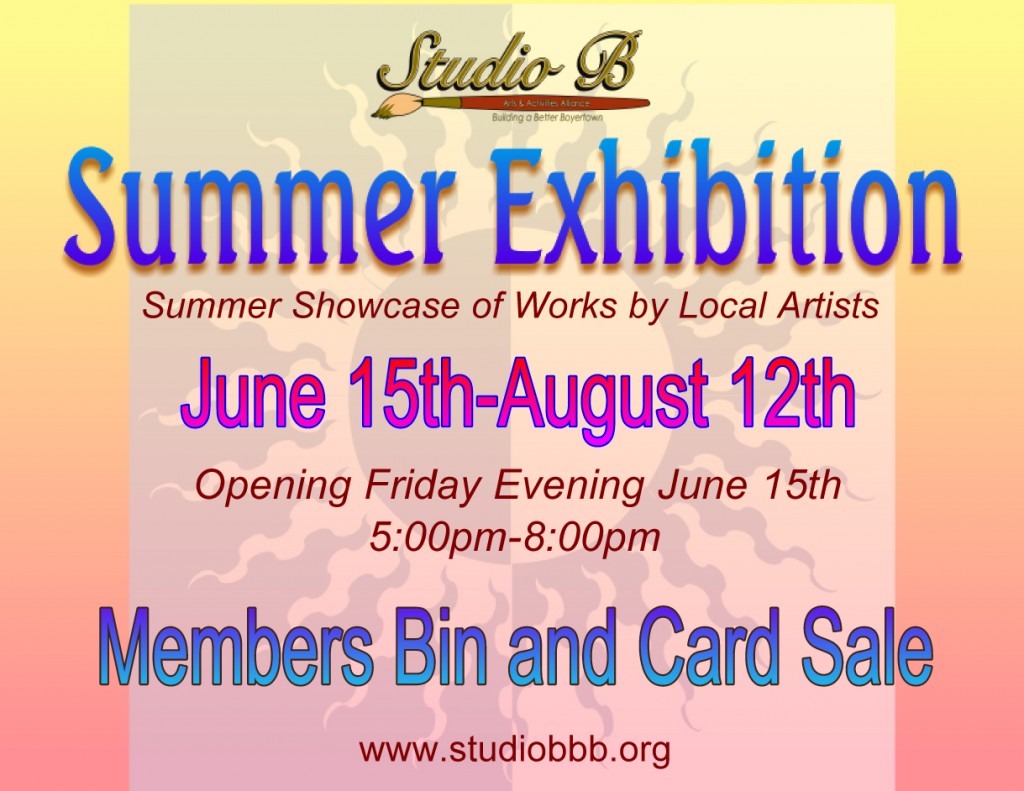 MillerMillar: Different Strokes for Different Folks
featuring the work of watercolor artists Lynn Millar and Regina Miller

X.SCAPES: SOLVE FOR X
opening reception: Friday, April 20 from 5-8:00pm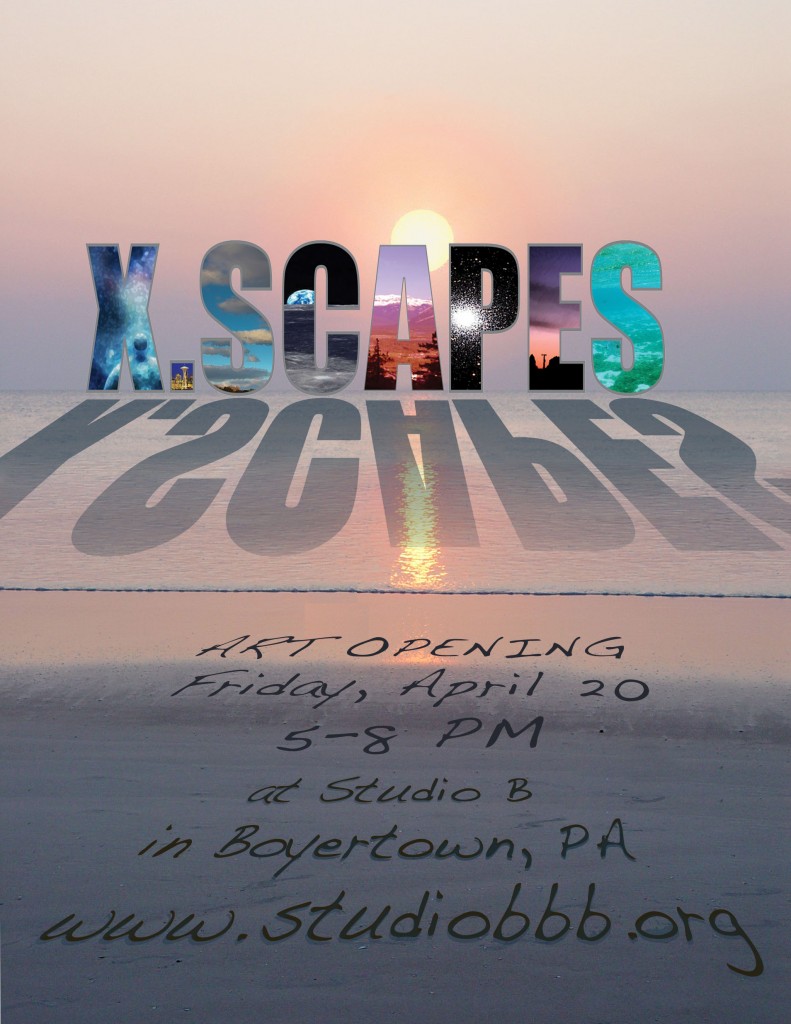 click here to "like" Roy G. Biv on Facebook!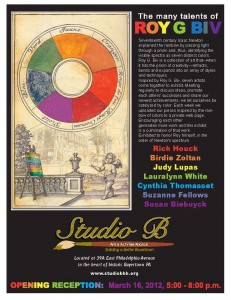 opening reception: Friday, January 20 from 5-8:00pm