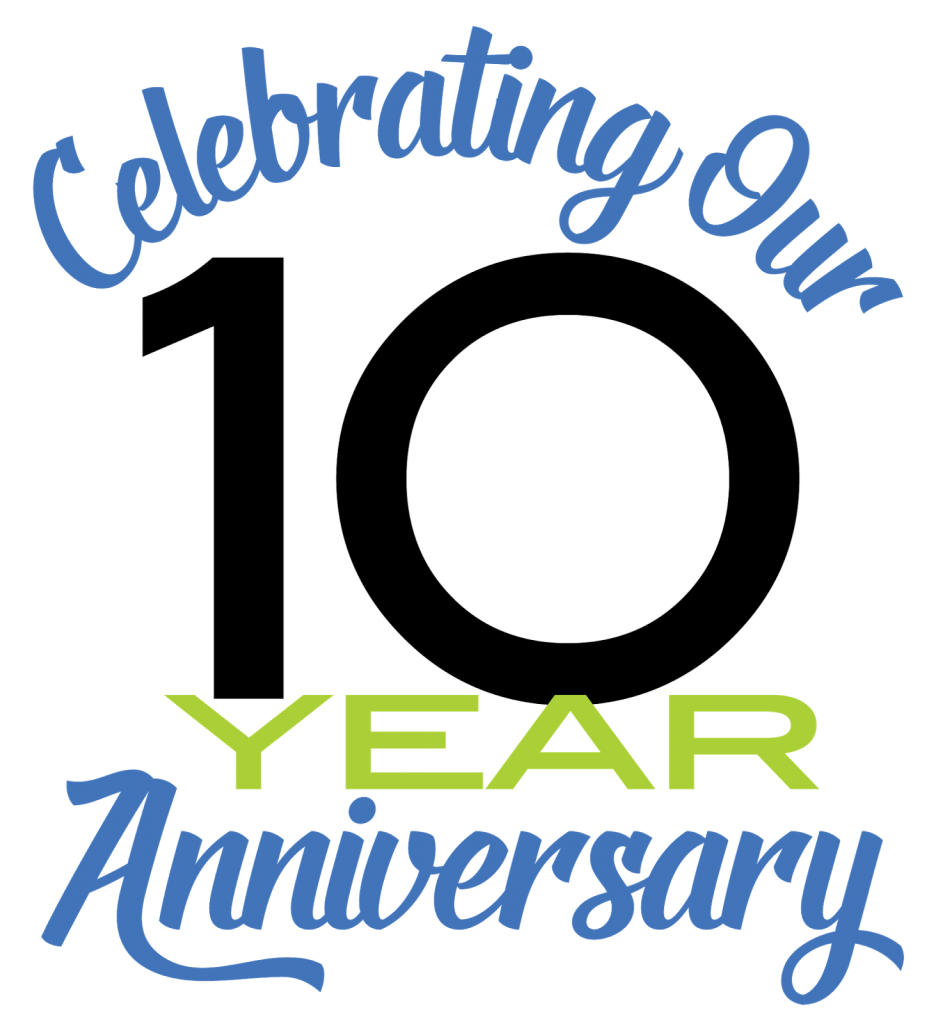 Studio B Fine Art Gallery, Boyertown's community art center, will be celebrating the start of its 10th year of operation in October 2017. We're thrilled and a bit surprised actually that we have come this far! We're eager to celebrate and invite everyone to celebrate with us.
We are also making efforts to line up partners willing to support the future efforts of Studio B as we continue to bring arts and culture to Boyertown and surrounding areas. Since we generally stage a new exhibit each month, we welcome you to pick your favorite month to sponsor!
We know that there are many requests for the community's charitable dollars, and we don't ask lightly. However, far too often the arts are seen as "frills"; yet, research statistics on economic vitality in a community prove time and time again that the community's arts and culture venues lead the way in attracting visitors, generating income, and adding to the quality of life in a community.
And so, please consider supporting Studio B, Boyertown's "little gallery that does" serve thousands of children and adults in the community, has served over 600 artists throughout our history, and adds a space for beauty, fun, learning, and friendship! We're a busy group of volunteers; there's always something going on at 39A E Phila Ave.
Follow Studio B on Facebook, visit our website www.studiobbb.org, or sign up to receive our monthly e-blast.
Our activities include: 
*Monthly exhibits—open, themed, juried exhibits of artists in our area; solo shows; or invitationals. We've exhibited the works of over 600 visual artists and writers since 2008
*Art classes, workshops and summer camps for children and adults. Hundreds of children have benefited from the expertise of our professional artists. Guitar lessons and yoga are also offered.
*Presentations on local history by our own gallery adjunct, the renowned historian Bob Wood
*Writing classes, Poetry readings, Meet the Authors, and Storytelling events showcase the art of wordworking.
*Art Activities during community events add fun and a chance to participate and take home a piece of art that you made!
Pick your favorite month to sponsor at a level of support you choose: Major levels of support* listed below include membership as a Studio B Beamer—your name(s) on a Studio B ceiling beam and inclusion in our robust promotional efforts including press releases to newspapers, magazines, radio, cable TV; monthly e-blasts; website; postcard mailings; and assorted community and visitor bureau calendars which extend our promotional reach over 60 miles in all directions.)
Premiere sponsor*: $2500 covers rent, utilities, exclusive media coverage as sole sponsor of the monthly exhibit and inclusion on Studio B website for the year
Partner*: $1250 pays our rent and utilities for a month-long exhibit and offers press and social media coverage promoting your business throughout your chosen month
Teammate*: $525 covers social media and graphic design costs and offers social media coverage during an open month
Beamer Support Member*: $250 puts your name(s) on a Studio B ceiling beam
Friendship: $25-? donation toward prizes and be acknowledged on our donor wall during the exhibit; or offer an anonymous donation toward promotional costs or the purchase of supplies and materials.
Donations to Studio B, a 501(c)3 are tax-deductible. The following exhibits have been staged in recent years or are being considered:
January: "The Farm" –Art Inspired by Agriculture
February: "Muse: Inspirations of Our Lives"—Exhibit and Book Release
March: Solo show for an Emerging Artist(s) TBD
April: "Agri-CULTURE"–Art Inspired by the Environment
May: "A Portrait of My Love"
June: "Raining Cats and Dogs"
July: "Wheels"
August: An Invitational for Emerging Artists TBD
September: "Vessel"—a themed exhibit highlighting 3D art
October: "'Til Death Do Us Art": Artist Partners TBD
November: "Urban Landscapes"
December: Fa! La! La!—Members and Friends Holiday Exhibit
Should you have a few hours to spare, please let us know if you have an interest in volunteering with us at Studio B. Your community-run gallery is a great place to spend an afternoon.
Donations to Studio B are tax deductible.
Studio B is the home of the Arts and Activities Alliance, a committee of
Building a Better Boyertown, a 501c3 organization.
Checks should be made out to Studio B
and sent to 39A East Philadelphia Avenue, Boyertown, PA 19512.
 Donate on-line at www.studiobbb.org or by credit card by contacting
Susan Biebuyck 484-332-2757 or Jane Stahl, 610-563-7879.
Jane Stahl
Director of Community Relations
Executive Directors: Susan Biebuyck, Gallery Director; Jane Stahl, Director of Community Relations; Robert Wood, Gallery Adjunct; Emily Branch, Communications Coordinator; Robert MIsko, Director of Community Support
Advisory Board: Linda Austerberry, Deborah Bertolet, Beth and Lyn Camella-Rich, Arline Christ, Gail Fronheiser, Deb Hetrick, Joan Mueller, Angela Izzo