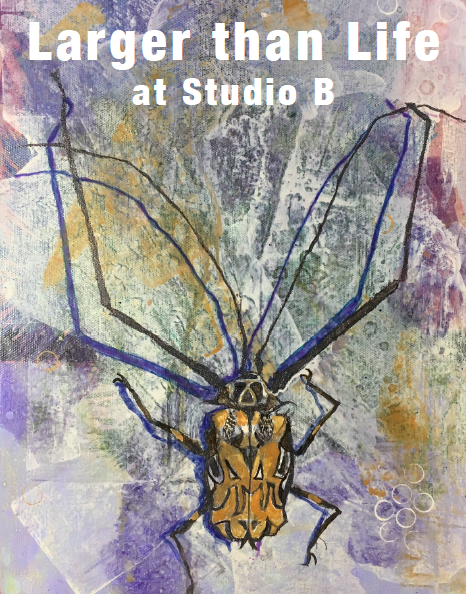 Studio B Fine Art Gallery, 39A East Philadelphia Avenue in Boyertown, PA, is pleased to announce "Larger Than Life," an exhibition led by artist Lynn Millar and Gallery Director Susan Biebuyck. The exhibit will run through November 26, 2017. A closing reception is planned Friday November 24, 5-8pm.
Studio B will be open additional hours during the Fall Into Winter event from 10-5pm November 18 + 19.
Artists showcasing their work in the exhibit offer a closer look via a magnified image or an artistic response to a person, place, thing, or idea that exacts mammoth influence.
The exhibition purpose is to "ever so slightly alter the viewers' perspective as their world seems just a little smaller compare to the artists interpretation" according to Millar.